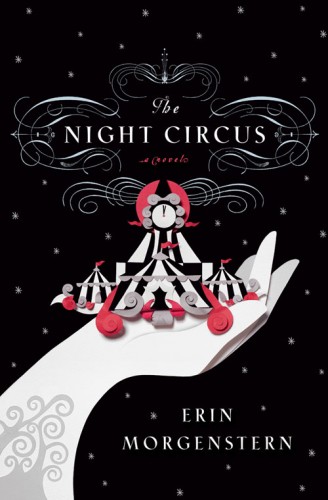 "The Night Circus" by Erin Morgenstern is the story of how two complete strangers, Celia and Marco, have their lives completely bound together through magic.
Celia is the daughter of a famous illusionist magician Hector Bowen, and Marco is the adopted apprentice of a less frivolous, but equally skilled Mr. A.H. (commonly referred to as 'the man in the grey suit'). Bowen and Mr. A.H. have always had a different opinion about their magic, and thus have set their two students into a competition to demonstrate which school of magic is better.
Le Cirque des Rêves
is their playing field. This unusual and unique circus is one that appears and then it is gone. It is only open at night - hence 'The Night Circus'. Within this circus Celia and Marco battle with their magic, only they do not yet know all the rules of the game - or each other at first. Through their imagination, they create amazing and imaginative spectacles for the circus, each one taking turns casting their efforts into the battle. Celia constantly asks her father, Hector, of when and how will it end. It is only later that they find out that the battle only ends when there is only one of them left. I feel okay telling you this part, as it's in all the descriptions for the books - and I believe on the back of the book as well.
I thoroughly enjoyed reading this novel. The imagery described was simply amazing, and the style of writing complete chapters from differing accounts and view added so much to the feel of magic and illusion. I felt compelled to read this novel through late into the night. The author gave you so much to keep going, but kept the most important facts to herself until the end.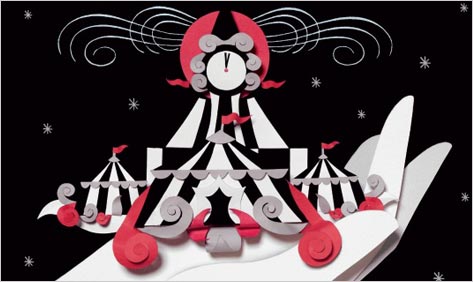 I wasn't sure of this novel at first. I felt that I had no grasp on what was going on at first, but after later reflection I think it's like the illusionist shows she would describe: You only know what is laid out in front of you in black and white. You do not know how it came to be. You don't know how or why it's happening, but it's wonderful and so you are drawn in more.
I would also like to share this quote from the novel that I really loved:
"Secrets have power. And that power diminishes when they are shared, so they are best kept and kept well. Sharing secrets, real secrets, important ones, with even one other person, will change them. Writing them down is worse, because who can tell how many eyes might see them inscribed on paper, no matter how careful you might be with it. So it's really best to keep your secrets when you have them, for their own good, as well as yours."
-- The Night Circus, Erin Morgenstern
I just felt it was so insightful, and so right. I highly recommend this book to anyone who appreciates the effort it takes an author to create highly imaginative, and completely impossible events. Also, to all those who appreciate a good love story - this is an amazing love story.